How-to Article
How-To
How to Crown a St. Louis Rib Roast
Primary Media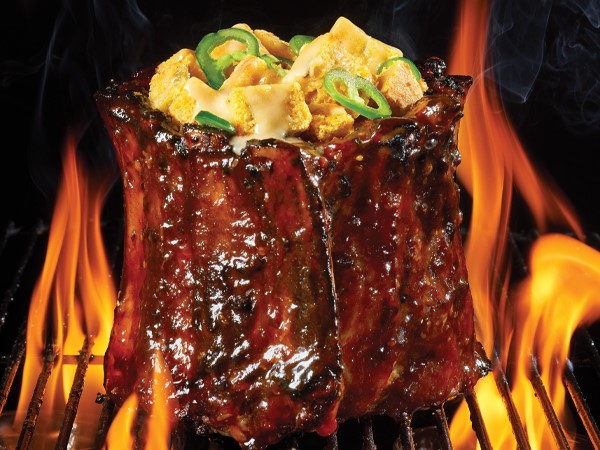 Description
Looking for a new and impressive grilling technique? We've got you covered with 3 steps to crowning a rib roast! Once it's crowned, you're ready to grill! Use your new skills to make the BBQ Crown Rib with Jalapeño Stuffed Cornbread.
Directions
Trim excess fat from ribs after removing them from the packaging. Trimming your ribs helps them cook more evenly. 

Shape the rack into a circle. Tie the ribs tightly together using kitchen twine or pin the ends with metal skewers. 

Brush with a liberal coating of barbecue sauce or marinade on the ribs for a glaze. Or season ribs with a rub, like one of our Moe Cason rubs!

To cook: Place directly on the grill for about 3 hours at 250 degrees. Remove the twine or meat skewers before serving. 
Help us make this page better!