How-to Article
How-To
How to Make Salmon En Papillote
Primary Media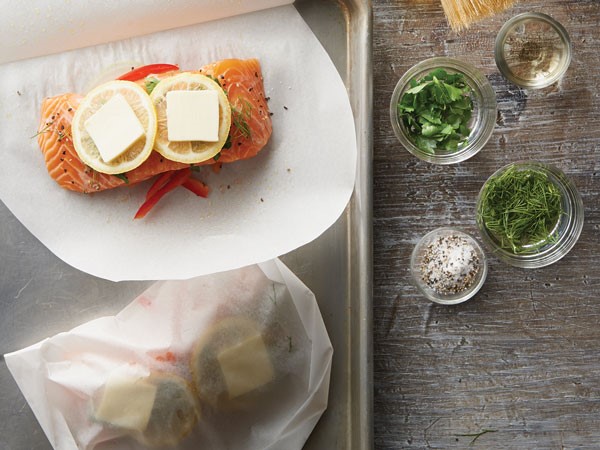 Description
"En Papillote" means "in paper." It's a type of cooking method that gets its name from steaming inside parchment paper.
Directions
Cut out a large piece of parchment paper and fold in half. Cut into a heart shape.

Place salmon close to the fold on the paper. Season with dill, parsley, salt, pepper, and a splash of white wine or lemon juice.

Top fish with lemon slices and two thin slices of Hy-Vee unsalted butter.

To close the packet, tightly fold the curved edge. Slightly tent paper over the salmon. Place salmon packets on a large baking sheet.

Bake for 15 minutes at 425 degrees. Serve pouches on plates, allowing each person to open their own Salmon En Papillote.