Primary Media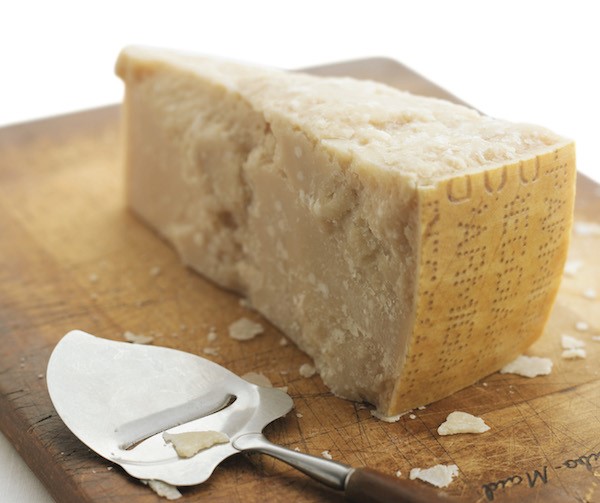 Description
These hard cheeses are brined in salt baths for up to 20 days and then pressed in large molds and aged for several months up to seven years. This is what gives them a very strong, compacted, salty flavor and dry, crumbly texture. Popular examples include Parmesan, Pecorino and Asiago.
How long does hard cheese last?

One of the best qualities of hard cheeses, other than their nutty, buttery, sometimes fruity flavor, is that they have a shelf life of about 40 days, much longer than most cheeses. 

What are some recipes and uses for Grana cheeses?

Grana cheeses such as Parmesan, Pecorino, and Asiago are excellent on a cheese board, but they also make nice finishing cheeses when grated over pasta and soups. They also add a rich, unbeatable nutty and intense flavor to baked casseroles and potato dishes.

What's the best way to store hard cheese?

The best way to store hard cheeses, such as a small chunk of Parmesan, is to wrap it in a slightly damp cotton cloth or sealable plastic bag in the fridge. It's always best not to store it near other strong-flavored cheeses or foods.

What is PDO and DOP?

PDO means Protected Designation of Origin (DOP in Italian). In order for a product to carry this symbol, it must be produced under strict guidelines. Real Parmigiano Reggiano from Italy, for example, is etched with the DOP stamp, meaning it was produced with specific requirements that make it worth every penny. 

Remember that time we cracked open a wheel?

Watch our cheese specialists use special knives to crack open a wheel of Parmigiano Reggiano.

What are some suggested beer and wine pairings?

So glad you asked...

Here are a few favorites to pair with Parmigiano Reggiano. And remember, you can always ask your Hy-Vee cheese specialists or wine & spirits specialists for specific recommendations.

White Wine: Chardonnay
Particularly a Chardonnay with notes of toasty oak and lots of fruit, such as melon, apple and pineapple.
Red Wine: Barbera
This brilliant ruby-red wine has a medium body that doesn't overpower the fruitiness of real Parmigiano Reggiano.
Beer: IPA
Particularly an IPA that has a nice balance of malt with citrus notes and juicy hops.