Primary Media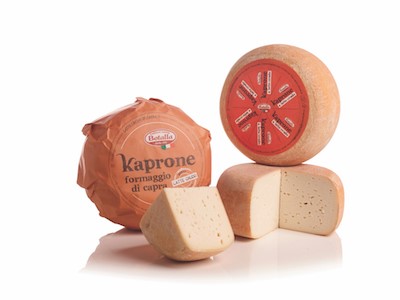 Description
For more than 40 years, the Bonino family has been crafting some of the finest cheeses, using age-old recipes and the best milk in the Piedmontese valleys of northwestern Italy. So you can imagine how excited we are to be the first national retailer in the United States to carry Botalla cheeses.
Botalla Kaprone

A pure goat's milk cheese with a strong and aromatic flavor. Serve over roasted mushrooms or pair with a dry red wine.

Botalla Zenzerino Ginger

A soft cow's milk cheese flavored with ginger. This one's best served with fruit or a dessert wine. 

Botalla Piemontese

A smooth soft-textured cow's milk cheese with a sweet, full flavor. Serve on a dessert cheese tray with crackers and fruit or jam.

Botalla Curcumella Turmeric

A smooth and creamy cow's milk cheese with turmeric blended in. We like this one for cooking. Try shredding it and adding it to rice, mac & cheese, or an omelet.

Botalla Sbirro with Menabrea Beer Cheese

An aged salty cheese with a rind that's coated in grains used for Menabrea beer. Pair it with nuts and an amber lager. (Menabrea is an Italian lager.)

Botalla Valmonte Stravecchio

An aged cheese with small holes and an intense, aromatic flavor. Best served alongside charcuterie. 

Botalla Lunatico

An aged salty cheese that crumbles easily. Excellent on salads or pastas.