Primary Media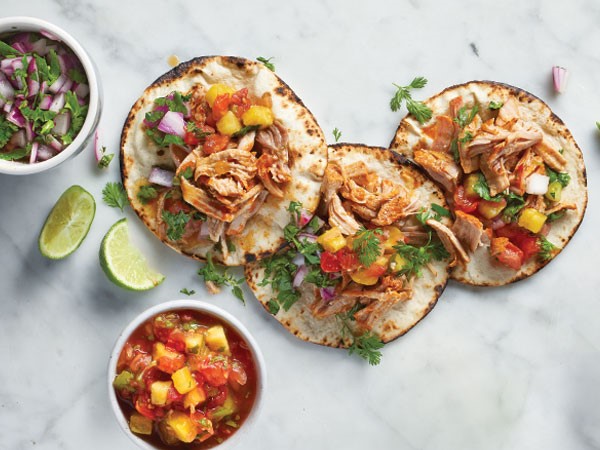 Description
Hispanic Heritage Month is the perfect time to enjoy heartwarming Hispanic recipes with your family. From Beef Empanadas and Slow-Cooked Chicken Fajitas to Instant Pot Pork Tamales, these budget-friendly family recipes are full of tradition and delicious flavor.
Beef Empanadas

Beef Empanadas are golden, flaky pastries filled with ground beef, onions, peppers and a medley of spices.

Pressure Cooker Pork Rib Carnitas

Pork Ribs are traditionally cooked in a slow cooker, but this recipe gives you fall-off-the-bone tender meat in only 30 minutes using a pressure cooker! Serve in tacos, burritos, with rice or as a standalone dish. 

Slow-Cooked Chicken Fajitas

This three-step Chicken Fajitas recipe is as easy as it gets! Just add chicken, peppers, onions and seasonings to a slow cooker, cook on low for 8-10 hours, shred with a fork then enjoy.

One-Pot Rustic Noodle Paella

Prepare a twist on traditional Spanish paella using just one pot! This hearty and comforting dish combines savory pasta, shrimp, mussels, scallops and an array of colorful vegetables. 

Instant Pot Pork Tamales

Rich in flavor and tradition, Pork Tamales consist of masa (corn dough) filled with tender seasoned pork wrapped in a dried corn husk and steamed until tender. This recipe uses a pressure cooker to cook the pork to perfection.