How-to Article
How-To
How to Make Fluffy Buttermilk Waffles
Primary Media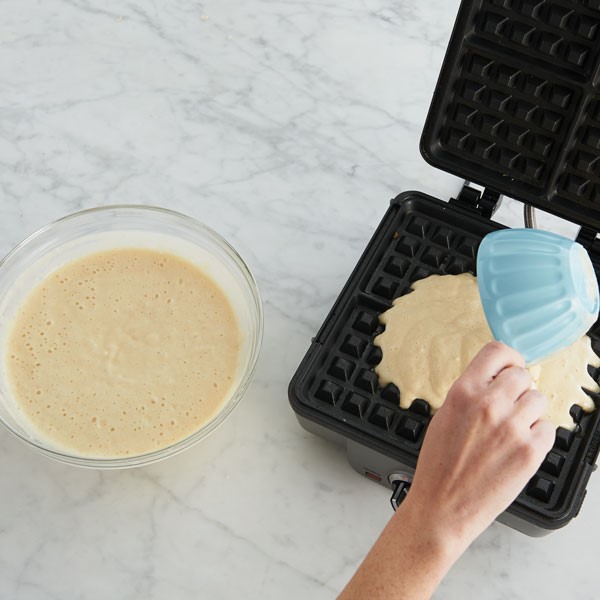 Description
Follow these simple steps for making fluffy-on-the-inside, crispy-on-the-edges golden waffles. 
Directions
Lightly grease and preheat a regular or Belgian waffle maker according to the manufacturer's instructions.

Separate the eggs. Place yolks in a medium bowl and whites in a small mixing bowl; set aside.

In a large bowl, stir together dry ingredients. Make a well in the center of the mixture, and set aside.

Add buttermilk and vanilla to egg yolks.

Beat egg whites with an electric mixer on medium-high until stiff peaks form (tips stand straight up). Set aside.

Add egg yolk mixture all at once to the flour mixture. Stir just until combined; the batter will be lumpy.

Gently fold beaten egg whites evenly into mixture.

Add batter to preheated waffle maker. Close lid immediately and bake according to manufacturer's directions. When done, use a fork to lift waffle off of grid. Repeat with remaining batter.

Hyvee Culinary Expert Tip

Did someone say dessert waffles? Try spreading Zoet chocolate spread on a warm waffle and topping it with fresh berries. Or, heat brown sugar, butter, cinnamon and apple slices on the stove to create a cinnamon-apple topped waffle. Or, scoop on the ice cream and top with banana slices, hot fudge, or caramel.
Help us make this page better!