Living
8 Laundry Essentials and Organizing Ideas from Hy-Vee
Primary Media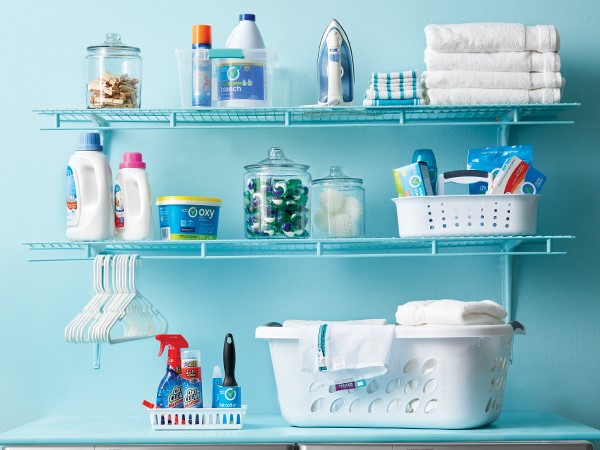 American Maid Caddy

We love these sturdy caddies with rubber handle for storing and transporting multiple cleaning items. Just bring the caddy to whicheever room you're tackling.

Anchor Hocking Heritage Hill Glass Jars

These practical jars are great for storing clothespins, dryer balls, and detergent pods. We also love the large clear view of what's inside.

Sterilite Clear Plastic Bin

It helps to store liquids and bottles in clear plastic bins to prevent any spillage.

Sterilite Small Plastic Trays

Use these durable small trays to corral multiple smaller cleaning items such as spray stain treatments and lint rollers.

Woollite Mesh Wash Bag

Use a mesh wash bag to keep delicates and clothes with beads or embellishments protected in the washer.

Silhouette Steam & Dry Iron

This might be our favorite laundry essential yet. Not only does this brand have a non-stick surface, it also has the option to steam.

Sterilite Hiphold Laundry Basket

This laundry basket is all about the shape. It's contoured just right so it easily rests on the hip for carrying from room to room. Plus, the oval air holes are designed to enhance air flow.

Tuff! Hangers

Pro tip: Keep these tough and full-size hangars hanging near the washer and dryer. They definitely come in handy when removing clothes.