Food Love
5 Weeknight Dinners Starring Responsible Choice Seafood
Primary Media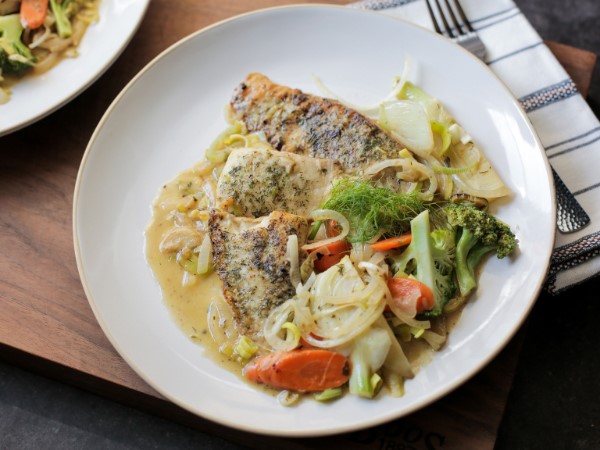 Description
Dive into a fresh, homemade seafood dinner each night of the week! These delectable recipes will elevate any weeknight meal, from Baked Cod and Seared Scallops to Poached Tuna Salad. Plus, choose seafood bearing the Responsible Choice logo at Hy-Vee for an always fresh, sustainably sourced choice you can feel good about.
Seared Scallops with Peas and Prosciutto

Sweet, buttery golden scallops take center stage in this dish alongside Parmesan-pea mash and crispy prosciutto pieces. 

Baked Cod with Sweet-and-Sour Tomatoes

Embark on a culinary adventure by preparing wild-caught Alaskan cod in a flavorful, vegetable-packed family meal.

Poached Tuna Salad with Dijon Vinaigrette

Poach fresh, high-quality tuna in olive oil and serve over a medley of vegetables to make a restaurant-quality tuna dinner salad (also known as a Niçoise salad).

Classic Moules Marinière

To make this traditional French dish, steam mussels in a buttery wine broth and serve over perfectly cooked pasta. 

Sautéed Tilapia with Vegetables

Tilapia is a flaky, mild fish that's easy to prepare, making it perfect for picky eaters or beginners learning how to cook fish. This dish comes together in only 20 minutes!