Primary Media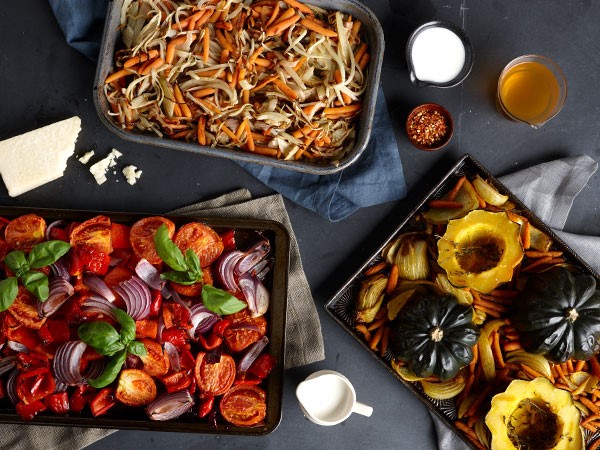 Description
We've found our new favorite way of making soups: on a sheet pan. Sounds crazy, but oven roasting the vegetables gives these soups and unbelievable flavor. Then, just blend with some vegetable broth, cream, or yogurt. 
Sheet Pan Roasted Red Pepper and Tomato Soup

Classic tomato soup gets an update with roasted red peppers, red onions, and all the fresh basil your heart desires. 

Sheet Pan Acorn Squash and Turmeric Soup

Sweet roasted acorn squash gets paired with sweet cinnamon and spicy cayenne pepper. You'll love the balance of sweet and spicy flavors in this roasted soup recipe.

Sheet Pan Carrot, Ginger, and Fennel Soup

The combination of carrots, ginger, and fennel give this soup it's unique flavor. Some people even say that this combination of vegetables results is a curry-like flavor.