Food Love
7 Easy Tricks to Make Pizza Even Better
Primary Media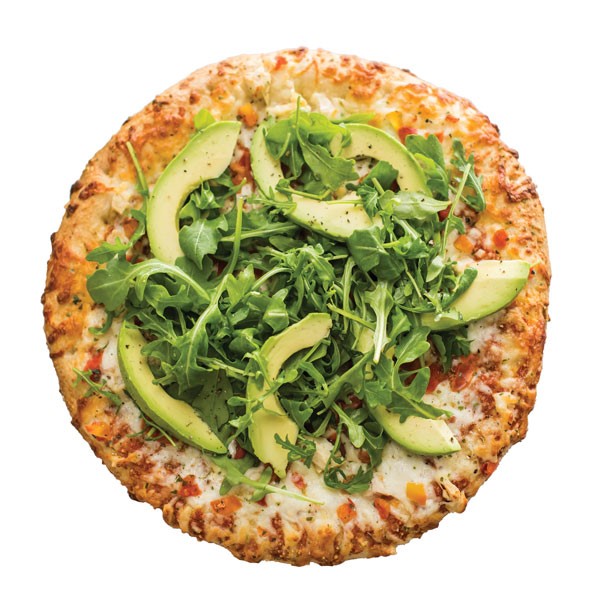 Description
Doctor up an ordinary pie into something special.
Invest in a Pizza Stone

Pizza stones help the crust reach its full potential, with a crispy-crunchy bottom. For best results, heat the stone in the oven before placing the pizza on it and baking.

Use Artisan Bread for Crust

Weeknight homemade pizza is possible when you use artisan bread as a crust. Try topping focaccia or a similar flat bread with sauce, fresh grated cheese, and salami. Bake in a 350-degree oven for 15 minutes or until cheese is melted and golden brown.

Get Saucy

Be adventurous when it comes to pizza sauce. Try using pesto, Alfredo, vodka sauce, spicy marinara, or puttanesca sauce.

Fresh Herbs & Spice Make It Nice

Seasonings are game-changers. Use fresh herbs like basil, thyme, oregano, or parsley to add freshness to your pizza creation; then spice it up with jalapenos or red pepper flakes.

Make It Personal

Challenge your creative side. Find a flavor profile you enjoy and experiment with toppings. If you like sweet and salty, try layering blue cheese, prosciutto, and pears. Or for the veggies lovers, sweet heirloom tomatoes, shredded zucchini, and fresh mozzarella. Once the pizza comes out of the oven, drizzle with balsamic vinegar or honey for a hint of tang and sweetness.

Frozen Pizza Makeover

It's quick, it's easy, and let's face it, it's a staple. But what's more, it's customizable. Before baking, add additional toppings, such as fresh vegetables, cheeses, meats, and seasonings. After baking, top with leafy greens, such as arugula or spinach, speckle it with hot sauce, or hit it with a drizzle of extra-virgin olive oil.

Eat, Store, Reheat

When it comes to reheating pizza, most of us impatiently turn to the microwave. But in only a few extra minutes, you can reheat pizza to all its original crispy, crunchy, ooey gooey glory. In the oven: Place a baking sheet in the oven and preheat to 450 degrees. Once heated, carefully place pizza slices on the hot baking sheet and bake for about 10 to 12 minutes. On the stovetop: Heat a nonstick skillet over medium heat. Place the pizza in the pan and cook for a couple minutes. Then add a few drops of water to the pan and cover. The steam should melt the cheese in about 1 to 2 minutes.