How-to Article
How-To
How to Make Sheet Pan Pancakes
Primary Media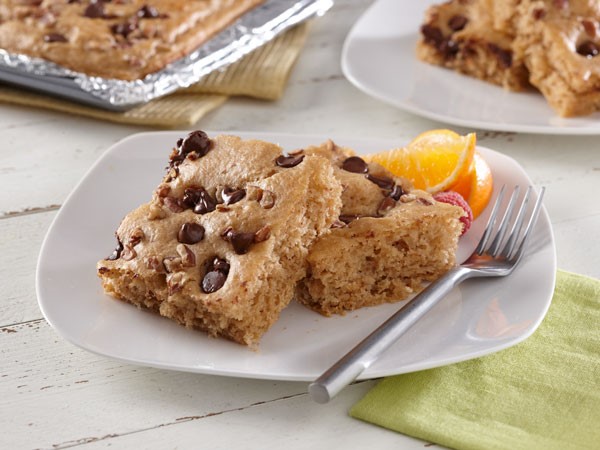 Description
The best part about sheet pan pancakes is that you can customize each section with different toppings. 
Directions
Preheat oven to 350 degrees. Line a 15x10x1-inch baking sheet with aluminum foil and spray with Hy-Vee nonstick cooking spray.

Whisk together together 2 cups of pancake mix, 1 1/2 cups milk, 2 eggs, 2 tablespoons of canola oil, 2 teaspoons vanilla, and1 teaspoon of cinnamon until well-combined.

Pour batter into a foil-lined and sprayed 15x10x1-inch baking sheet; use a spatula to spread the batter evenly throughout the pan.

Get your favorite pancake mix-ins and start customizing. Fresh or frozen fruit, chocolate chips, nuts—anything goes.

Bake pancakes for 10 to 12 minutes until they have risen, edges pull away from the sides, and center has set.

Remove pancakes from the oven and slice into 20 pieces. Now, wasn't that easy?
Help us make this page better!