Primary Media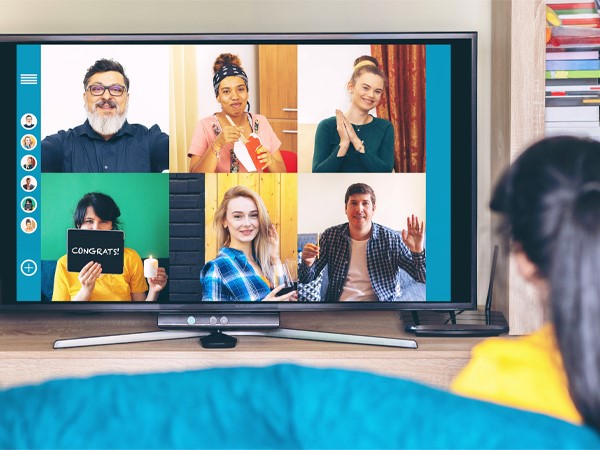 Description
We know your graduation plans may have changed, but that doesn't mean we can't celebrate our grads. Here's a few ideas for how to have a memorable celebration at home with the family.
And don't forget to check out our variety of graduation meal packs and more!
Eat Your Favorite Foods

Organize a Car Parade

Schedule a day and time to have your friends and family drive by in a parade-like fashion to wish your grad the best. Encourage signs and car markers for some extra fun.

Make a Collage

Print your favorite memorable photos of their times with friends in school and hang them throughout the house or in a collage.

Fill the Card Box

Ask your friends and family to send your grad a keepsake card and store them all in one box for your grad to open. Gift cards encouraged (wink, wink).

Host a Virtual Grad Party

Whether you use Zoom, Facetime, Houseparty, or some other virtual meeting space, select a time to virtually connect with friends and family. Pro tip: It's better to schedule two or three smaller sessions than one giant virtual party.

Have Your Own Ceremony

There's something special about having your name called at a graduation ceremony. Why not recreate that moment in your backyard or living room? Set up a podium or table, give your best heartfelt speech, and hand your grad the diploma (or a mock diploma). Bonus points if you live stream it or record it for friends and family.

Put Flowers Everywhere

Fill your surroundings with flowers in your grad's school colors. Your Hy-Vee florist can also make fresh flowers to decorate a graduation cap for a special celebration.

You can even send flowers to the other grads in your life via our contact-less floral delivery.

Show Your Pride

Find all the balloons and decor you need in your Hy-Vee floral department. Then show your pride to neighbors with an outdoor display of balloons and yard signs.

Don't Forget Dessert

Our award-winning cake designers are ready to bake an unforgettable personalized graduation cake to serve any number. Call your local Hy-Vee Bakery for a custom cake or check out our selection of desserts available for ordering online.