Primary Media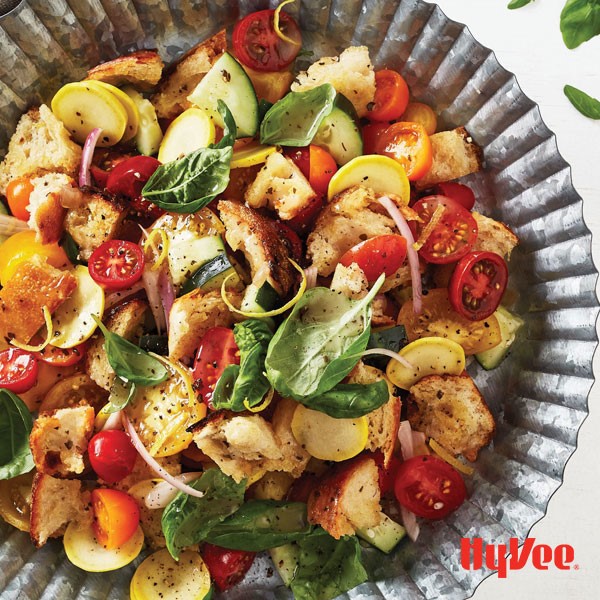 Description
Find a place in the shade and dig into some seriously delicious—and portable—Italian dishes.
Melon Sangria

First things first. Let's talk wine. Moscato and Prosecco are Italian sweet and sparkling wines, respectively, and together they make a refreshing Melon Sangria. Before leaving the house, ball watermelon and cantaloupe and place in a pitcher with 1 cup white grape juice. Then pack the pitcher and unopened bottles (don't forget the bottle openers), adding them once you've picked the perfect afternoon spot.

Caprese Skewers

Skewers are an easy way to eat appetizers alfresco. And these Italian-inspired Caprese Skewers will set the tone for the rest of your picnic. Simply assemble and place in a container with a tight-fitting lid. Then make sure to keep them chilled until you're ready to ciao down.

Prosciutto Cantaloupe Appetizer

Prosciutto Cantaloupe Appetizers capture the essence of Italy with the popular combination of sweet melon and salty prosciutto. To make ahead, boil balsamic vinegar and honey and place in a small container. Thread cantaloupe, prosciutto, and basil leaves on a toothpick and pack into a container with a tight-fitting lid. Once you get to your picnic spot, drizzle with balsamic-honey reduction and enjoy!

Spinach and Havarti Panini with Olive Tapenade

A Spinach and Havarti Panini with Olive Tapenade will have you counting down the minutes until picnic time. And the best part is, they're just as delicious chilled as they are hot. To prepare, make tapenade the night before and chill overnight. Then make the sandwiches the morning of your picnic. If you'll be eating within an hour, wrap in foil to keep them warm. If not, chill the sandwiches and pack them in a cooler.

Chicken Panzanella

Chicken Panzanella is a Tuscan-style salad that features grilled or toasted chunks of artisan bread. To make it portable, whisk the dressing and grill the chicken and bread the night before. Then pack the chicken, bread, salad, and vinaigrette in separate containers. Right before serving, combine the goods and lightly toss with dressing.

Amaretto Nut Bars

Plan to save room for a sweet and salty Italian treat and reach for one of these Amaretto Nut Bars. Make the night before, keep chilled, and cut just before your picnic. The almond cream can also be made in advance and kept on ice until ready to serve.

Torta Caprese with Marbled Raspberry Cream

Now for the showstopper. Say hello to Torta Caprese with Marbled Raspberry Cream. It's the only way to end a perfect Italian picnic. Decadent, yes, but the rich chocolate flavor is cut by the acidity and freshness of raspberry cream. Make the torta and cream the night before and chill separately overnight. Then pack it in a cooler until you're ready to indulge.