Primary Media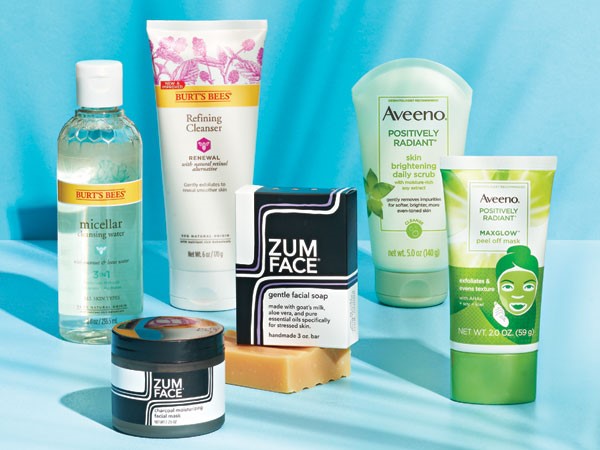 Description
Plant-based soaps and essential oils such as tea tree and lemon oil, lift out dirt and makeup while maintaining natural moisture. Some natural cleansers contain aloe, vitamins, and ingredients to nourish and soften skin. In other words, we've got 6 natural cleansing products that you need to make room for in your morning routine.
Burt's Bees Micellar Cleansing Water

Coconut and lotus waters gently remove makeup, cleanse, and hydrate all in one step.

Burt's Bees Refining Cleanser

Deep-cleans and gently exfoliates for smooth skin. Contains Bakuchiol, a natural retinol alternative.

Aveeno Positively Radiant Brightening Daily Scrub

Soy extract and natural granules exfoliate, cleanse, and clarify.

Aveeno Positively Radiant MaxGlow Peel-Off Face Mask

Infused with alpha hydroxyl acids and kiwi complex to exfoliate and even skin tone.

ZUM Face

Aloe vera, goat's milk and essential oils cleanse and soothe irritated or acne-prone skin.

ZUM Face Charcoal Moisturizing Facial Mask

Activated charcoal draws out toxins for clean and refreshed skin.