Primary Media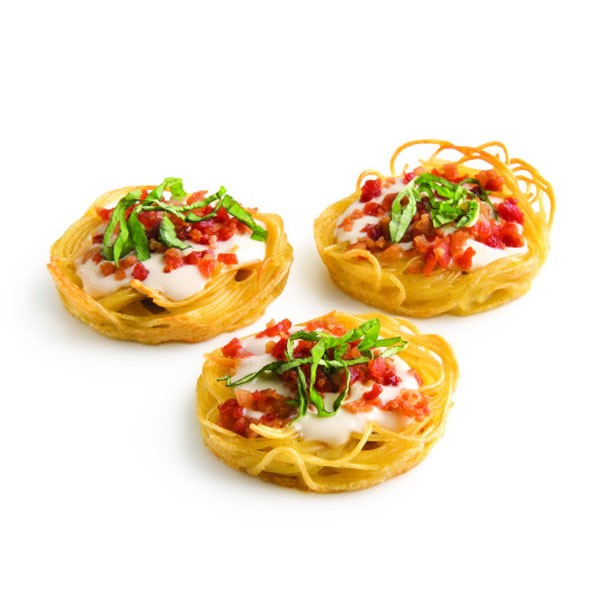 Description
Sure they're kid-friendly, but that won't stop adults from chowing down. Check out 5 mini pasta bites for your next gathering.
Parmesan Penne Cups

Who says pasta has to come in giant bowls? These just-right portions double as appetizers or a light meal.

Spinach Bow Ties

You know it's a party when the bow ties show up. These adorable bites will have everyone talking.

Angel Hair Pasta Nests

This 3-ingredient creation makes an impressive appetizer and an equally impressive side dish. (Plus it's a clever way to feed a dozen guests on the cheap.)

Italian Noodle Cups

These unassuming Italian Noodle Cups pack in 10 grams of protein and provide a good source of calcium. Now that's a pasta bite we can make a meal out of.

Mini Macaroni Bites

Because sometimes you just want a bite (or three) of sharp cheddar mac & cheese. Try these Mini Macaroni Bites. Then try them with a couple drops of hot sauce.