Primary Media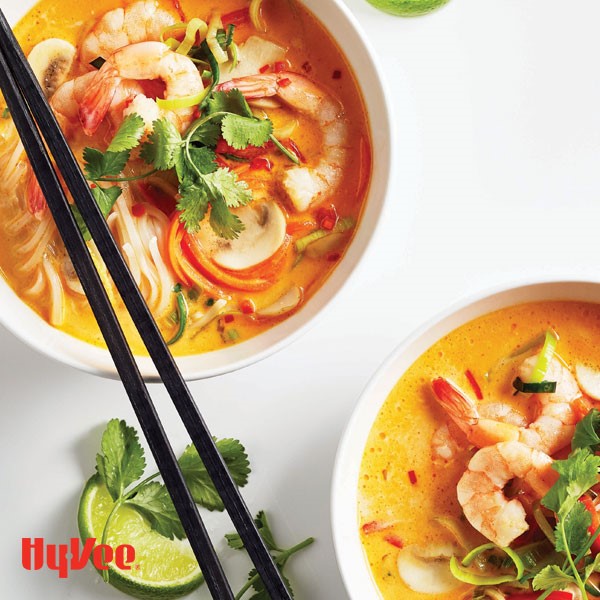 Description
Curry is an Indian spice blend that contains a combination of spices in paste or powder form. Learn the difference between some of our favorite types.
Curry Powder

Typically a blend of golden turmeric, black pepper, cayenne, cumin and coriander, curry powder has a sweet-savory flavor. The best use for these spice blends is to sprinkle it on baked vegetables, buttered popcorn, or incorporate into a creamy salad dressing.

Red Curry Paste

Made from fresh red chiles, curry paste gives a spicier flavor upfront and tends to linger on the palate. Use curry paste with coconut milk for extra richness in sauces and stews.

Green Curry Paste

Spicier than red curry paste, this green version is made from green chilies that pack extra heat into sauces or stews. Just like red curry paste, cook a spoonful of paste in a bit of oil to bring out the flavors, and pair it with coconut milk to to bring forward extra richness and temper the spiciness of the sauce or stew.

Curry Simmer Sauces

Available in the ethnic section at your local Hy-Vee, this bold and spicy flavor works wonders for Chicken Tikka Masala, Butter Chicken Curry, and Korma Curry. But it doesn't stop there. Add this type of curry to stir-fried meats or veggies, rice, or sauces.