Wellness
13 One-Dish Vegetarian Dinners for Meatless Nights
Primary Media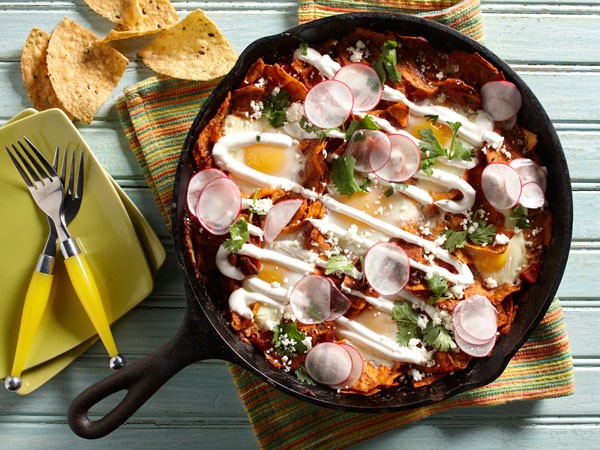 Description
Maybe you're cutting back on meat, maybe you're celebrating Lent, or maybe you forgot to thaw something last night... (no judgement here). Either way, you'll be happy to know we have a collection of tasty vegetarian dinners that only require one pot. 
Vegan Squash and Split Pea Soup

There's surprisingly no dairy (it's actually coconut milk yogurt) in this creamy, garlicky, one-pot soup. 

Southwestern Bean Soup

This somewhat spicy bean soup is packed with fiber to keep you feeling full. Bonus points for being ready in 30 minutes.

Vegan Lentil Sloppy Joes

Meatless Sloppy Joes... we didn't think it was possible until we tried this lentil-based version. 

Vegan Taco Meat

We used Boca veggie crumbles from the freezer section to make a vegan taco filling that all the flavor of taco meat. And they're just as quick to make as regular tacos.

Harissa Chilaquiles

Still one of our all-time favorite recipes, these chilaquiles are made with Culinary Tours harissa sauce and Mediterranean black olive and caper chips (highly recommend).

Creamy Yogurt Mac and Cheese

We know most mac and cheese is vegetarian, unless you're a fan of bacon mac and cheese ... but this one supplements yogurt for part of the cheese, making a lighter, but also thicker and creamier sauce. 

Spicy Garam Masala Chickpea Pitas

We initially developed this recipe as an easy but also different lunch for meal prepping. But there's no reason you can't enjoy it as a dinner. 

Sweet Potato and Egg Oven Bake

In this sheet pan breakfast for you dinner, you caramelize the veggies and cook the eggs all on the same pan. Brilliant. 

One Skillet Moroccan-Style Chickpea Bowl

Just another reason we love peanut butter. 

One Skillet Cauliflower Burritos

These filling burritos are stuffed with "meaty" vegetables and topped with melted cheese.  

Instant Pot Butternut Squash Risotto

Traditional risotto requires a lot of babysitting to get it just right. Or, you can use the Instant Pot. 

Vegetable Cheese Tortellini Soup

When going meatless, don't forget about cheese tortellini. For soups, chilled salads, or lightly drizzled with sauce, they're a quick win for dinner. 

Veggie Skillet Lasagna

Lasagna in 35 minutes? Who can say no to that?