Living
7 Easy Hy-Vee Short Cuts Recipes We Can't Stop Making
Primary Media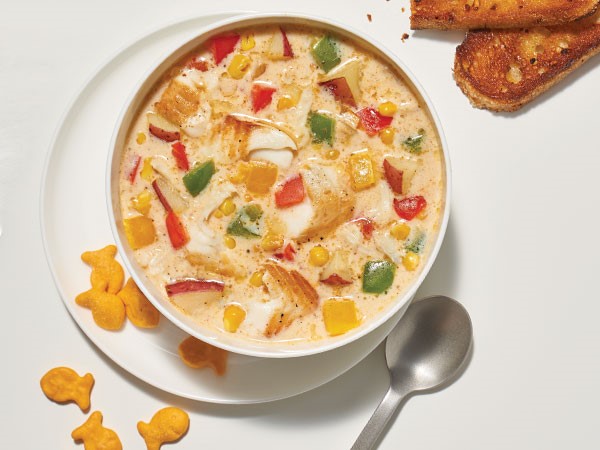 Description
For a quick side dish, a simple salsa, or a gluten-free "pasta" salad, these are the top recipes we turn to for easy solutions. And they each use Hy-Vee Short Cuts fruits or veggies to cut your kitchen time in half. 
Grilled Veggie Foil Packet

It's the side that goes with everything, and it's ready in 20 minutes or less. Just toss Hy-Vee Short Cuts veggies with olive oil and fresh herbs, tuck into a foil packet, and grill. 

Teriyaki Salmon with Roasted Pineapple and Veggies

This popular sheet pan dinner uses Short Cuts asparagus and pineapple for a healthy dinner that's ready in under 30.

Zucchini Noodle Pasta Salad

Ok, so it's not really "pasta" ... or "salad" for that matter, but it's too delicious to worry about naming rights. Plus, it's a quick toss-n-go option for picnics, cookouts, or workday lunches. 

Apple-Melon Salsa

This unique combination of apples and melon is so delicious that when it came out of the test kitchen, it was devoured in minutes. Fortunately, it only took minutes to make another batch. 

Easy Homemade Sorbet

Why haven't we been making this our whole lives? This simple combination of frozen Short Cuts and agave makes an impressive post-dinner treat. 

Beef-Veggie Stir Fry

This Paleo-friendly stir-fry is ready in about 10 minutes, with the help of Hy-Vee Short Cuts veggies.

Hungry for more? Browse our collection of Hy-Vee Short Cuts recipes.

Easy Seaside Chowder

A creamy chowder in just 30 minutes? With the help of Hy-Vee pre-washed and chopped Short Cuts peppers, it can be done.