Food Love
7 Surprising Things Your Instant Pot Can Do
Primary Media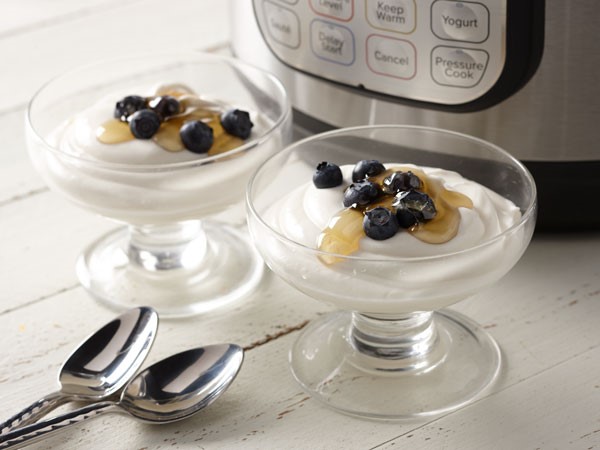 Description
Our Test Kitchen's new favorite gadget: the Instant Pot. Did you know it can do all of these cool things?
Make Risotto

That's right, you can make perfectly cooked creamy risotto in almost an instant; well, 10 minutes pressure cooked, to be exact.

Cook Frozen Chicken

When there's no time to thaw chicken, just add the frozen chicken breasts to the Instant Pot and pressure cook for 15 minutes.

Hard Boil Eggs

When you pressure cook a dozen eggs for 13 minutes, they're cooked beautifully and are oh-so-easy to peel.

Bake Desserts

Creamy, decadent cheesecake without cracks can now be made in just 30 minutes in an Instant Pot. 

Pressure Cook Ribs

This one's a complete game-changer. Pressure cook baby back ribs for 30 minutes, brush with barbecue sauce, and, that's it.

Steam Whole Chicken

Whole chickens can take hours to cook to juicy perfection, but not with your Instant Pot. Pressure cook for 35 minutes and your on your way to a speedy, tasty dinner.

Make Homemade Yogurt

Crazy-good homemade vanilla yogurt? You heard that right. Use the Yogurt setting on your Instant Pot to make creamy yogurt with just 3 ingredients.