Primary Media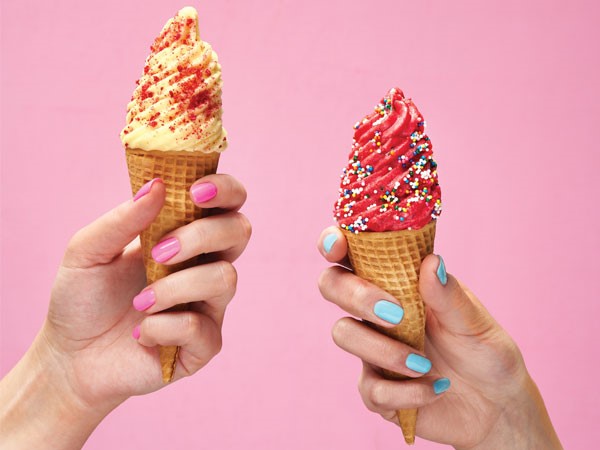 Description
It's time to indulge, but maybe without the temptation of tons of leftovers. That's why we love these special occasion desserts built for one or two. Get ready to treat yourself!
Simple Berry Napoleons

Perfect for practicing your Top Chef skills without over-committing, this simple treat only requires 4 ingredients.

Pineapple Whip

Whip up your own frozen treat in just hours using just 4 ingredients. We'll raise a cone to that!

Dessert Nachos

Use the Bakery cinnamon-sugar wonton chips to make a plate of sweet dessert nachos. Just top with hot fudge, berries, and your favorite candies.

Hot Cocoa Brownie Mug

Keep things 4 things on hand—always—so you're prepared for any chocolately craving that strikes.

Molten Lava Cake

You don't need to be at a fancy restaurant to dig into a warm lava cake. They're actually pretty easy to make at home.

Donut S'mores

Get a little creative with Hy-Vee fresh fried donuts and try your hand at this ooey-gooey grilled Donut S'more.

Berry-Good Spiced Crepes

Feeling a little ambitious? Then give these crepes a try. They don't have to be perfect to taste amazing.

Vegan Banana Split

You can't go wrong with a banana split for two! We even created a dairy-free version for our vegan friends.

Banana Bread in a Mug

How about a warm banana muffin for two that you make in 5 minutes? Yes, it can be done, and it's pretty amazing.